Just like Kevin Costner in the "Field of Dreams" we too have been hearing whispers ever so quietly saying "If you build it, they will come."
 However, our whispers haven't been coming from a remote corn field in Iowa, they have been coming from you. Here lately they have turned more into loud requests and not so much Whispers anymore.
 We often hear from our clients a deciding factor on choosing a LIVE class is the need for a certain type of classroom environment that is centrally located and easy to get to.  We also hear from Builders who had previously taken their Pre-License or Continuing Competency class with another provider, how frustrated or disappointed they were in the location they had to attend.
 So in order to raise the bar once again, we finally listened to the little whisper telling us to "Build it"
 Introducing Michigan Builders License and Continuing company's new home and state of the art Continuing Education classroom.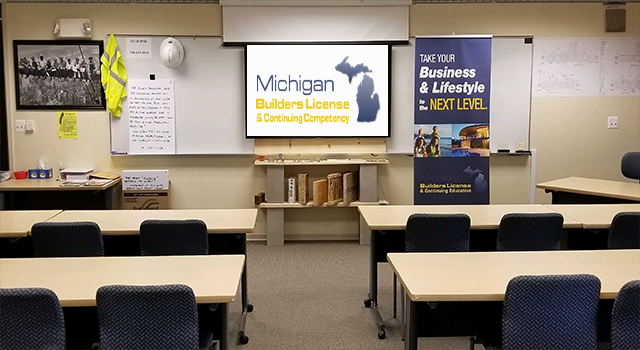 17720 Laurel Park Dr N. Suite 150C Room 119 Livonia, MI 48152
Our new home is conveniently located in Laurel Park Place in Livonia between Detroit, Novi, Ann Arbor, and Canton
Here are just a few highlights:
Spacious classroom with lots of seating and tables to spread out
Easy on/off access from I-275. 
Wifi access in the classroom
75" HD flat screen TV for easy viewing of videos and presentation
Newly renovated private restrooms.
Lots of parking close to the building
Beautiful live gardens throughout the building to brighten your spirits from the cold grey winter.
And of course, lots of nearby restaurants including Red Robin, Buffalo Wild Wings, Jimmy Johns, Olga's, Panera Bread, California Pizza Kitchen, AhHa Noodels, and Bar Louie.
 Drop by and visit our new classroom and experience why we continue to be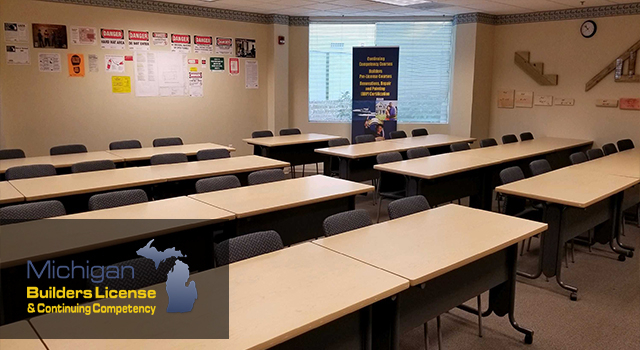 The #1 Training Provider in the State of Michigan.
We know Choosing the right provider and course is a big decision. In fact, choosing the wrong one could cost you thousands of dollars or even your license.
Whether you are obtaining or renewing your Michigan Builders License it's extremely important to choose the best education partner. Your Michigan Builders License is your livelihood, your business and your future. Don't trust that to just anyone.
 If you are interested in taking your Pre-license or Continuing Competency course in our new location CLICK HERE to see a list of dates and times available.