IMPORTANT NOTICE!
You have chosen the Just The Basics 60hr Pre License Course, which is the course only and DOES NOT come with the recommended books.
It is highly encouraged for each 60hr Pre-License student to also obtain the 2016 Carpentry & Building Construction book and 2015 Michigan Residential Code Book as part of the course.
Would you like to upgrade to our For The Pro package for only $180 more? This will save you $65 vs buying the books outright and also includes…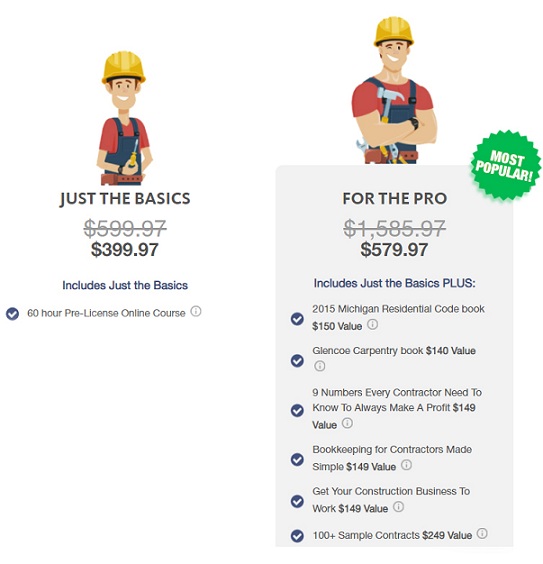 Yes, I would like to upgrade to the For The Pro Package and save $65!
No, I do not need the state required books